BeenVerified App: Find Out Everything About the BeenVerified App!
in the past decade, apps of many kinds have takes the place of websites, and nowadays, we can use various apps instead of websites that are often incompatible with mobile devices. One important service that people often find themselves in need of while on the go is a people search service. Such a service can help track down information about individuals from all over the country, and one company that always makes sure to provide its users with the best service is Been Verified that now has an app.
So, how does the BeenVerified app stack up compared to the service's site? Find out right here with out complete BeenVerified review.


First of All - What is BeenVerified?
if you are unfamiliar with BeenVerified and the services it provides, now is the time to discover the website and its services. BeenVerified was founded in 2007 as a tool to help its users find accurate information about others. As the years went by, Been Verified has grown and evolved into a public records powerhouse.

Today, the website has more than 100,000 registered users who get access to public records in all 50 US states. Thanks to the public records access provided by BeenVerified, users can find accurate and credible information about people without having to wait, like they would in the past.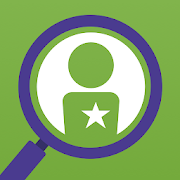 What Types of Services Does Been Verified Provide?
BeenVerified offers several types of services and search directories for those who need access to public records about themselves or others. The main services provided by the website are:
People lookup - BeenVerified offers a people lookup service that can help users find accurate information about people. To use the service, users must provide the first name, last name, city of residence, and the state of residence of the person they are looking for. Once the website's system has the necessary information, it will begin a public records search, and provide the user with information about the person in question, like their aliases, phone number, contact information, residential information, criminal records, and more. The service is meant to help users track down people they lost touch with and also find out the truth about the people in their lives so they can avoid harm and be certain that what people say about themselves is true.
Reverse phone lookup - in an age where most people carry a mobile phone, it is possible to find information based on phone numbers. Why? Because, like other identifying details, phone numbers are connected to personal public records. So, when you enter a phone number into BeenVerified's reverse phone number lookup directory, it will provide you with information that is linked to the phone number's owner, like their name, marital status, arrest records, and more.


Reverse email lookup - like with phone numbers, email addresses are also linked to personal information. So, if you want to find information about email addresses that you do not recognize or email address that belong to people you know, this is the way to go. That way, you can find out if certain people who send you mail are trying to scam you, and if people who send you Mal from known addresses are honest with you about who they are.
Background check - background checks provide a great deal of information about people, and mainly about their criminal past. by entering the name of a person of interest into BeenVerified's background check directory, you will be able to get access to their arrest records, criminal records, convictions, driving records, and much more.
Other services provided by BeenVerified's app and website include arrest records search, criminal records data, and relative finder that you can use with subscription fees starting at $10 per month.

BeenVerified App Review
As of today, BeenVerified is available in a mobile version for both Android and iOs devices, so you can download it to practically any type of phone or mobile device, such as a tablet. The BeenVerified app provides mostly the same services as the website, with several exceptions.
On the BeenVerified app users cannot get access to information about judgement and liens, permits (like gun permits), registrations and filings, and information about licenses.
Other than these features, BeenVerified app users can get access to all the information that us available on the website.
Like with other mobile apps, BeenVerified has launched an adaptable app that allows users to view information with great ease. The BeenVerified app interface is incredibly user-friendly, so you can use all the services on the app without complications.


Also, the apps searches are quick; when using BeenVerified on mobile devices, users get quick access to public records reports without having to wait long for the results.
One other great feature of the app is its slick designs that makes it not only pleasant to use, but also easy on the eyes.
In terms of pricing, the BeenVerified app price is free for Android and iOs devices, so you will not have to pay anything to use it. However, the services in the app, like on the website, are not free.
BeenVerified has a three tier pricing plan, which means the longer the subscription, the less you have to pay. The BeenVerified prices are as follows:
One month subscription - $22.86 for the month

Three-month subscription - $14.86 per month

Six-month subscription - $9.83 per month
In the bottom line, the BeenVerified app, much likes the main website, delivers on what it promises; the app is easy to download, easy to use, and it is very user friendly. The downside of the BeenVerified app is that it does not provide full access to the same public records as the website. However, if you have a subscription, you can use it to find the missing data.
Other than that, the app provides easy access to public records, so you can use it on the go and get all the information you need about people in one intuitive, user-friendly, and comprehensive app. Go for it!